Rachel Phillips (2002 Leaver)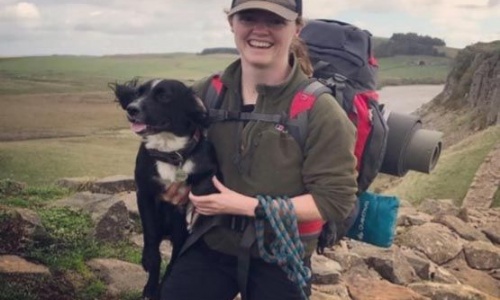 As a physiotherapist in the Army and having played lacrosse for Wales' U19 and U21 national teams, Rachel reflects on the importance of early responsibility and sport at school.
I left Rupert House in 2002 for St Swithun's where I was able to further my love of sport which was first developed at Rupert House. I was part of the St Swithun's lacrosse team that won Schools Nationals in 2008 and won a Sports Scholarship to Durham University. I was also a key member of the Wales U19 and U21 lacrosse teams for several years and my career highlight was the U21 Home Internationals in 2008 when Wales were crowned champions.
After university, I qualified as a Physiotherapist and worked in the NHS in London for 3 years working in a range of areas of healthcare to gain experience of the profession. My passion for fitness and the great outdoors led me to decide to join the Army.
I went to the Royal Military Academy Sandhurst for my initial military training. During this time, I was taught basic military skills as well as leadership skills to support me in my role as an Army Officer. Sandhurst gave me the opportunity to explore and understand courage and resilience in depth – values that I was first introduced to at Rupert House.
Since completing training at Sandhurst, I have been working as Second in Command of a Regional Rehabilitation Unit treating injured soldiers and aiming to get them back to full fitness as quickly as possible. The job is demanding and has allowed me to progress both as a physio and as an Officer. Outside of physiotherapy, the Army has given me a range of additional opportunities. I have represented the Army at Lacrosse and have attended triathlon training camps. I am hoping to go skiing with the Army next winter and am looking forward to completing my competent crew qualification in sailing.
My education at Rupert House School was important to give me a good base on which to build skills for my future career. Physical Education at Rupert House gave me a good understanding of the importance of physical activity for health and allowed me to explore and develop a passion for sport. I was given positions of responsibility from a young age and this early experience of leadership supported my development in later life through to becoming a successful Officer.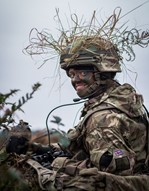 Rachel Phillips (2002 Leaver)
Wales U21 lacrosse player and Army physiotherapist
Sandhurst gave me the opportunity to explore and understand courage and resilience in depth – values that I was first introduced to at Rupert House"