Year 5 visit the Science Museum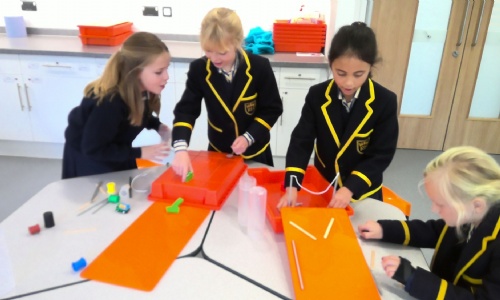 Year 5 visited the Science Oxford Centre today. After learning about space in school, it was very exciting to be able to travel up through the stars and planets in the centre's brand-new planetarium.
In another workshop, Year 5 had their creative skills put to the test when they were challenged to make a complicated 'Rube Goldberg Machine' using only a few bits of string, marbles, cotton reels and sticks. They also had lots of fun trying all the different science challenges in the exploration zone. A super science-filled day out!