We go wild at the Little Welly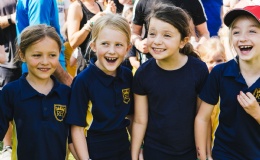 Well done to everyone who took part in The Little Welly on the 10th and 11th June.
Everyone had an amazing time and the children did a great job around the course. It's fair to say they got very muddy! Through the support of Rupert House families, we raised £750 in sponsorship for the Rupert House Traversing Wall.
Thank you and well done everyone!