We're Going on a Baby Hunt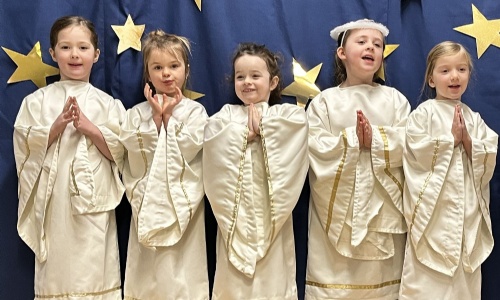 Our Nursery and Reception children were utterly enchanting in their contemporary twist on the traditional Nativity this week.
Together they told the story 'We're Going on a Baby Hunt', with Wise Men, Shepherds, Angels, Stars (and Stars in training) and even breakdancing Camels, all helping a group of children to track down the newborn king. All the children acted with great conviction and it was a wonderful highlight of our festive season at school.