Sports Report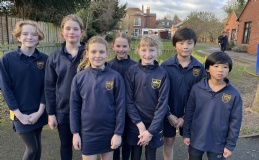 Netball report from 18th January 2023 - Under 11s - RHS v LVS Ascot
Netball Report
On Wednesday, our U11s and U10s played the first Netball matches of the term against LVS in Ascot.
We enjoyed a very successful afternoon, with every child participating and contributing to some positive results. The children also had the opportunity in some matches to play in different positions. In both year groups we won 2 and lost 1 match – with our U11s winning convincingly 13 – 1.
U11 Players of the Match: Summer S, Piper S, Lara S.
U10 Players of the Match: Fallon K, Ella T, Amelia Molly C.