Oliver! Jr.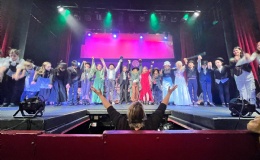 The children in the Prep school have once again produced a brilliant production at the Kenton Theatre.
The Year 6 pupils took on the lead roles in Oliver! Jr. with professionalism and enthusiasm making it one of the best shows we've produced so far. We were delighted to have had a matinee and an evening show on each performance day so we could invite the wider Henley community to come and enjoy the story of Oliver!
All of the Prep children worked really hard to organise costumes and they thoroughly enjoyed helping the staff create the props and scenery.
Well done everyone!
Photos can be seen here.