Sometimes you have to be a little bit naughty!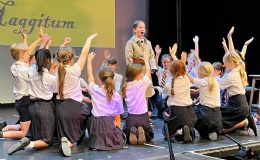 The Prep children did themselves proud this week - putting on three fantastic performances of Matilda Jr. at the Kenton Theatre to friends, family and members of the Henley community.
It was a joy to see them all delivering such funny and assured performances with an abundance of confidence and skill.
What a fantastic way for the pupils to conclude the academic year and, for Year 6, their journey through Rupert House.
Well done everyone!