A Successful Start to Cross Country Season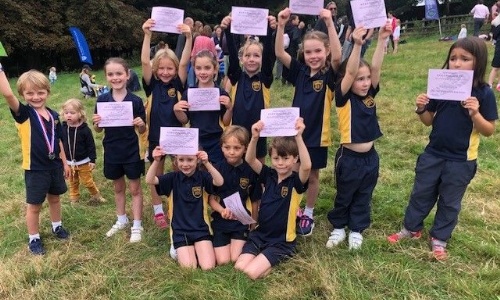 It was fantastic to see so many Rupert House children at the Cross Country event at Greys Court this weekend.
On Saturday, runners from Years 1-6 came to the first Cross Country event of the year at Greys Court. We had some fantastic results, including 1st place for Jemima W, 2nd place finishes for Isolde G, Sophie M, Wilbur L and Alice F and 3rd place for Eloise W. It was lovely to see all the runners supporting each other and well done to everyone who came for tackling a tough, hilly course with lots of big smiles!
The Winter Series starts on Saturday 2nd October at Chiltern Edge School.