Breakdancing with the B-boys and B-girls of RHS!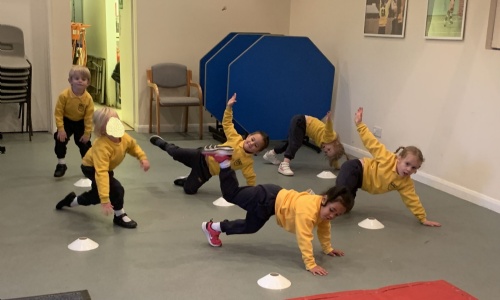 This week saw the start of our breakdancing club with classes for Reception, Years 1 and 2 taking place in the school pavilion. After just one lesson, the children were excitedly performing routines to music comprised of impressive breakdancing moves taught to them by the class leader, John Johnny.
While sports such as climbing, skateboarding, and surfing all debuted at the Tokyo Olympics, breakdancing will become an official sport in the 2024 Paris Olympic Games. Perhaps we have some future Olympians here at Rupert House!
There are still a few spaces available for the rest of the Autumn term.
Tuesday, 3.45-4.45pm for children in Reception
Wednesday 7.45-8.25am for children in Years 1 and 2
Please contact Arlette Halfhead if your child is interested in joining.