Henley Literary Festival Winning Artwork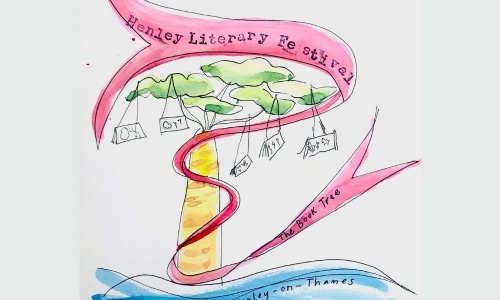 Congratulations to Arabela who has won the 6+ illustration category of the Henley Literary Festival Creative Competition with her wonderful drawing of the Baobab tree.
Arabela used rubber lettering stamps to do the title and drew her picture in pencil before adding colour with paints.
Enjoy spending your £10 voucher & signed copy of a Chris Riddell book. Thank you for winning some books for Rupert House too!