Au revoir Ms Nicholson!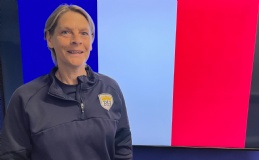 We would like to wish Ms Nicholson a Bon Voyage, as she embarks on an exciting trip to Paris this half term.
As a former Olympic medallist, she has been invited to learn all about broadcasting with the Olympic Broadcasting Services ahead of the 2024 Olympic Games. If successful, she will be helping to deliver the televised and social media content for the Olympics and Paralympics in Paris next year.
Best of luck, Ms Nicholson and au revoir!