Alice wins the Mayor's Christmas Card Design Competition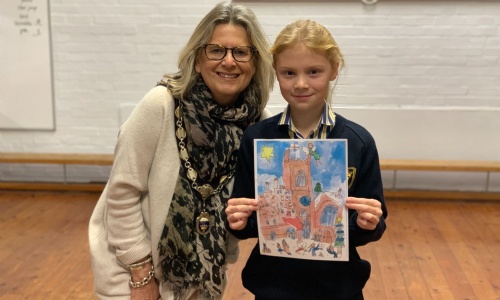 Congratulations to Alice in Year 3, who won the Mayor's Christmas card competition this year. Alice's colourful and festive watercolour painting, centred around St Mary's Church, was chosen from a number of fantastic entries.
As part of her prize, Alice will be switching on the Henley Town Christmas tree lights at 7pm this evening. She is also very excited to be invited to afternoon tea with the mayor in the parlour!