A Midsummer Night's Dream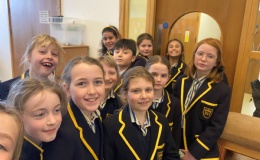 This week, Year 5 were treated to a production of 'A midsummer nights dream' at Nettlebed primary school, by the young Shakespeare company.
The play was brought vividly to life, with some of the children volunteering to play individual characters in the story and providing sound effects. Thank you to Henley Youth Festival for organising such an engaging event.
Back at school the children drew their favourite characters from 'A Midsummer Night's dream'.