Rupert House is...high-achieving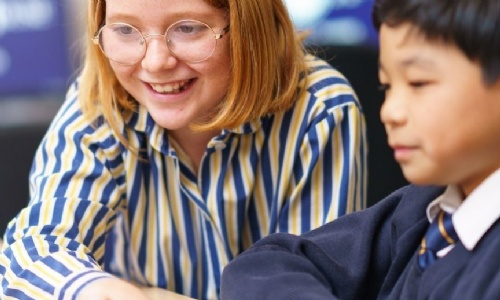 From the moment children enter our care they are encouraged to adopt a Growth Mindset, learning the values of creativity, respect, courage and resilience that will enable them to stand tall in the world and be ready for whatever life holds in store.
At Rupert House, we prepare our children for their senior school of choice and we are justifiably proud of our success rate in each of the state, grammar and independent sectors.
Our knowledge and experience of senior schools is extensive, and we enjoy excellent working relationships with key destination schools. Our teaching staff are always on hand to help guide parents on which schools might best suit their child's needs. Our advice is based on the belief that each child must be comfortable with the academic demands, ethos and environment of their chosen future school.
Last year, our Year 6 pupils achieved 100% success rate in securing a place at their first choice Independent school, with 11 pupils winning 15 scholarships and exhibitions between them (including academic, maths, music and drama).
Alongside their academic achievements, pupils at Rupert House often accomplish great success in extra-curricular assessments including the English Speaking Board, ABRSM music examinations and LAMDA. Last year, all forty Rupert House pupils that took LAMDA exams achieved a distinction.
We also see regular success in sport, with frequent fixtures including hockey, netball and cricket taking place in Years 3 to 6. The school has an impressive history of success in local cross-country events and employs specialist coaches to teach timetabled lessons in rugby, cricket, hockey and gymnastics.
To find out more about our exciting teaching and learning environment, and how your child could benefit from a Rupert House education, please call us on 01491 574263 or email office@ruperthouse.oxon.sch.uk