5th November 2021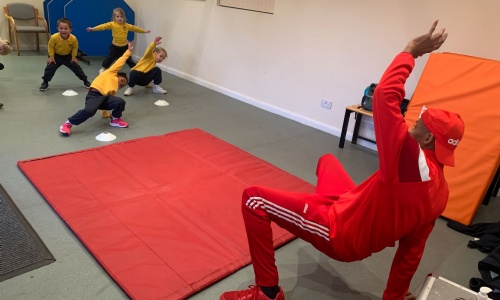 I very much enjoyed welcoming the children back to school on Monday, happy and feeling refreshed after a busy first half of term. Everyone has returned healthily and the two-week break appears to have acted as an effective firebreak for all the bugs as well as COVID, which had started to do the rounds before the holiday. I am most grateful to you for continuing to closely monitor your children's health, such that we can hopefully reduce the chances of the spread of infection during the second half of term.
This is one of my favourite times of year, with beautiful crisp, clear days, and all the excitement of Christmas just around the corner. The children are starting to prepare for the Christmas Carol Service and it was lovely to be a part of one of Mrs Breen's fabulous singing assemblies yesterday, in which she was encouraging us all to start getting into the mood for the festivities! We will encourage the children to wear their coats outside and I would appreciate you ensuring they come to school wearing a warm coat, as well as a hat, scarf and gloves, when it is appropriate to do so.
Working with music and movement of a very different variety, I gather the breakdance club has been a great success, and it sounds like the children impressed the teacher with their enthusiasm from the very beginning. The vast majority of the children take part in the wide club and activity programme we have in place, and it is super that the list of clubs is ever-changing and growing. I look forward to watching the breakdancers in action at some point, though I will most definitely leave that down to the experts....
It was super to see so many of the Pre-Prep and Year 3 parents this week for the Parents' Evenings. Some parents were seeing their child's classroom for the first time and it made me appreciate the importance of parents having the opportunity to come into school. Later in November, we have similar evenings for parents of children in years 4, 5 and 6 - please do arrive a little early if you wish to have a drink before you meet with child's teachers. Also, please do make a note of the upcoming Year Group Coffee mornings and RSVP on the forms below. We do appreciate the effort that many of you have made to attend so far this term.
I have no doubt that many of you will have a busy weekend, with fireworks displays, sporting events and all manner of other commitments. Best of luck to all the children who are running in the Chiltern Edge Cross-Country event tomorrow, and I look forward to cheering the children on!
With best wishes,
Nick Armitage, Head