15th December 2021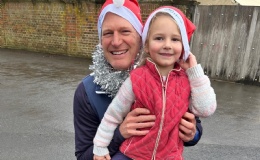 It has been a jam-packed final week of the term at Rupert House.
Santa on the Run
I must first and foremost mention the Santa on the Run event which took place on Sunday morning, by the river, starting from Leander. It was wonderful to see so many Rupert House families (and a number of former pupils) take part in this event which was raising money for Regatta for the Disabled and the Royal British Legion, among other very worthwhile causes. There were children from Nursery upwards taking part, and it was so wonderful to see a number of the children exceeding their own expectations in terms of the distances they were able to run, while encouraging each other so wholeheartedly. We were thrilled to be a part of this community event and delighted to have been able to donate the Rupert House branded Santa hats.
Community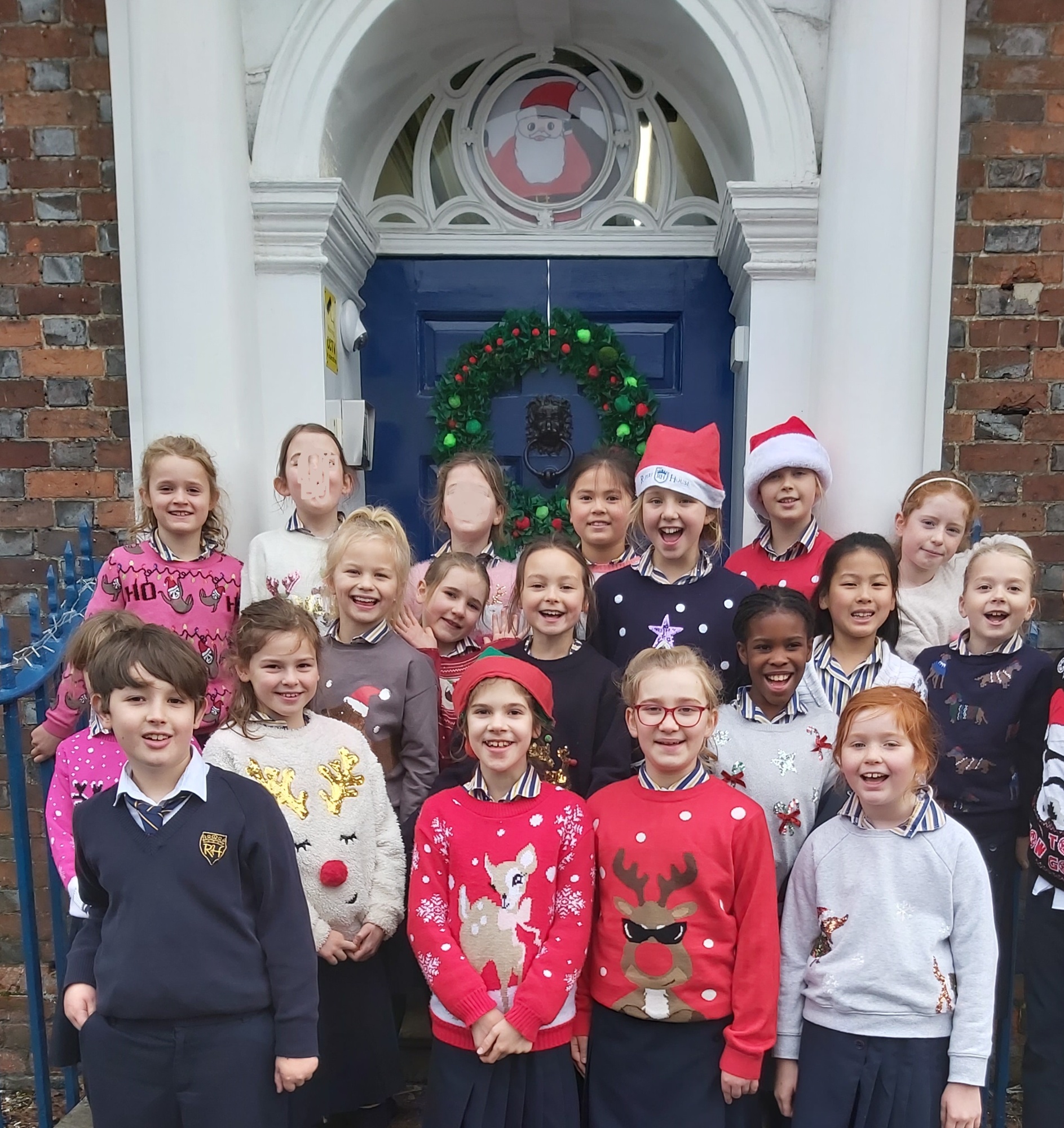 On the subject of community, at the start of this week, our Year 4 pupils hand-made and delivered Christmas cards to our immediate neighbours. This gesture was much appreciated and we have had a number of very positive comments from those who received them. And today, our Year 6 children sang carols (albeit virtually) to the Thamesfield Care Home Residents. My thanks to all the children and to Mrs Breen for continuing this annual tradition and not letting Covid restrictions stand in the way of bringing joy to our senior citizens.
Christmas Fair
The Christmas Fair on Monday, arranged by the FoRH, was a resounding success. All the children had a wonderful experience – whether that was decorating biscuits, visiting Father Christmas or playing the Tombola. My enormous thanks to all the Friends, Parents and Staff who worked so tirelessly to make this event such a triumph.
Oh No He Didn't!
Oh yes he did… On Tuesday, Stage Ed came into school to perform the Pantomime 'Aladdin'. This was watched by our Pre-Prep in the morning and our Prep School in the afternoon and was extremely well received by all. My particular thanks to Mrs Newman for organising this festive treat for everyone and to Emma Nettleton of 'Sage & Squash' for supplying the ice-creams which, having tried one myself, I know were especially delicious.
A Christmas Story
On Tuesday morning, we were visited by Sam Brewster, the Minister from Trinity at Four, who read his newly-published children's Christmas tale 'The King and the Shepherd Boy' to our Pre-Prep children. Told in rhyme, the story is about a poor shepherd and a rich king and how both have their lives changed when they meet a baby born in a stable. My thanks to Sam for giving up his time to come into school to share this lovely story with the children.
Christmas Lunch
The School has been awash with a wonderful array of Christmas jumpers throughout the week but the pinnacle today was a sumptuous Christmas Feast provided by our very own incredibly hard-working catering team. The hall was beautifully decorated and everyone enjoyed a jolly delicious lunch – very many thanks to them.
Christmas Window Competition
You may now all have realised that the story being told in the pictures which have been adorning the School windows for many weeks was 'A visit from St Nicholas' by Clement Clarke Moore. My thanks to all those within our community who entered our Christmas Window Competition and I am delighted to announce that Oscar in Reception is our lucky winner and will have received some festive goodies to bring home with him for the holidays.
Staff Update
I am delighted to announce that from January, my new PA will be Penny Gibson. Penny is a very experienced PA, having worked in a number of high-powered and pressurised environments and holding a teaching degree herself. She was the stand-out candidate from a very strong shortlist, which included 2 current Head's PA's. She is mother to Maddy, who left us last year and Flossy, in Year 1.
From the Summer term, Will Mackenzie will be replaced as Head of Boys' Games by Doug McArthur. Doug has been working with Patrick Tooley at Henley Rugby Club, delivering our rugby programme, so a number of your children know him well already. He brings a wealth of experience and qualifications in a number of sports, having worked up to now in a number of the local primary schools to help deliver their sport provision, run holiday camps and with contacts at many of the different local sports clubs. Again, Doug beat a very strong list of applicants and we are very excited about all that he will bring to the Sports department in support of Ms Nicholson.
Our current Gap Year Students, Miss Nall and Mr Rich, are going travelling next term and until they return for the Summer, we will be joined by Miss Findlay and Mr Hudson. Both will lend support throughout the school but especially within the Sports Department.
Today we said our farewells to Kim and Glenda Rawlingson, as they embark upon their retirement after a combined 18 years of service to the school. They have been the most remarkable servants and we wish them many happy and healthy years together. We also said goodbye to Julia Cooke, my PA, who has been outstanding in her role. She moves on to become Head of Marketing and Communications at the Abingdon Foundation, a role she will find easy in comparison to working in the frenetic Rupert House School Office! We wish her and the Rawlingson's all the very best and know they will stay in contact.
I would like to send my congratulations to Hannah Duffy who is getting married over the Christmas holidays and will return as Mrs Clough, all being well, in January. I say this with a slight sense of trepidation, as this is the third time they have planned to be married! We wish them every happiness and all the very best for their big day.
And Finally…
My thanks to all the staff who have worked tirelessly this term to ensure that your children have received the very best possible educational experience. They have juggled the logistics and challenges presented by Covid without complaint and they, the children and all of our School Community deserve a very well-earned break. We cannot foretell what January will bring, but I hope that they will be able to step away from school work and recharge the batteries over the holidays.
I will be in contact with you early in the new year with information about the start of term, but in the meantime, I wish you all a Merry Christmas and I hope you have a happy and healthy festive season.
With best wishes,
Nick Armitage, Head