Tom Digby (2005 Leaver)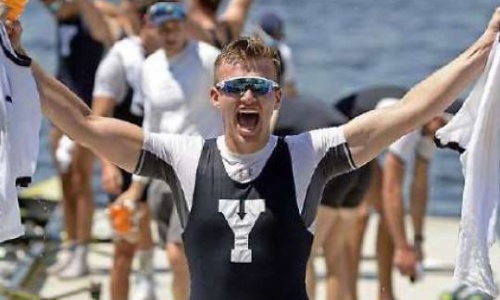 Since leaving Rupert House, Tom has gone on to row for Team GB at Junior and U23 level, is World Champion, and winning at Henley Royal Regatta. Alongside this, Tom studied at Yale University, majoring in Astrophysics.
I have lived in Henley Thames all my life and having spent 3 years at Rupert House I still look at the iconic Big Blue Door whenever I drive past! As a rower this is frequently in the summer.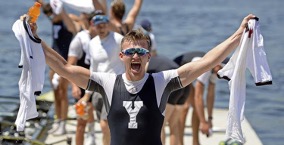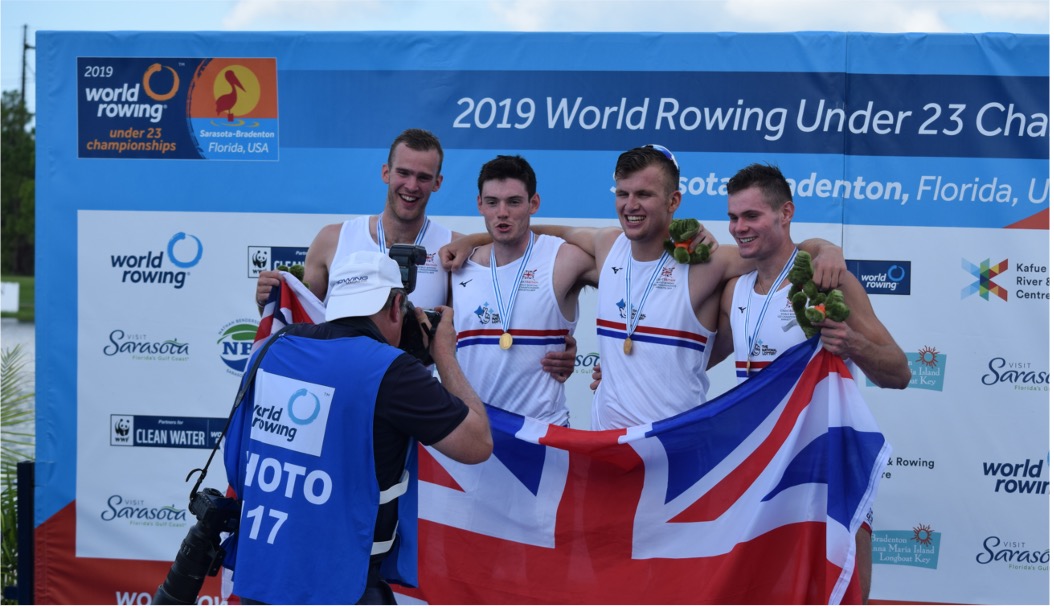 My rowing career really started when I was 13. Prior to that I had tried rugby, football, hockey and cricket, but my passion for rowing came immediately I had a chance to get on an ergo and into a boat. I discovered I was quite good at it early on, coming 3rd or 4th in my year. This was a step up from being a B team player in other sports. I was also surrounded by a number of role models with the older Abingdon rowers. I decided I wanted to have a go at being good at this.
Rowing as a sport is completely training based. At 13 I started the journey with an ergo and some weights at home to enable me to do extra practice. The competitive aspect of my personality soon began to thrive once I had the confidence that no other sport had given me. It was a lot of training, but I was lucky enough that the mix of my physical attributes and my commitment enabled me to be successful at school and GB level.
I have been fortunate enough to row for the GB team at junior and U23 level and finally reached my goal of becoming a World Champion last year. This coincides with a win at Henley Royal Regatta with the same team. Rowing for your country is very special but rowing and winning at Henley was equally special.
I was very fortunate that my sport unlocked quite a few opportunities. It took me to America for University where I rowed for Yale. It was an incredible experience. I had the chance to be with some incredible talented academics. I had chance to work with leaders in their field. My major was Astrophysics and my final dissertation was as part of a team developing a satellite for NASA which goes into space next year. I went there to develop my rowing too and Yale rowing team were really building momentum when I joined. In my time there I won the National Championships every year with a great group of athletes.
Post university I am now working towards my next rowing goal. My dream is to be able to row for GB in an Olympics games. This will be my focus for now, but when it is time to get a job in the working world, my passion is in the environmental or energy sectors. I want to work to help steer the world to resolve the current environmental crisis and create a better world for generation of the future.
In the meantime I am back at home with my parents and continuing to drive past the Big Blue door!