Year 3 & 4 Outdoor Learning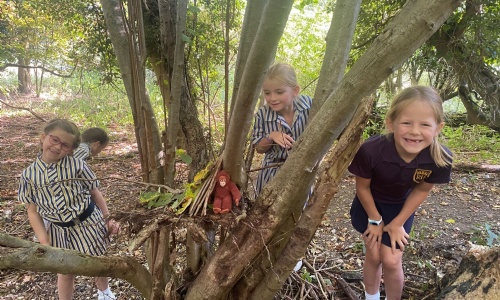 The Year 3 & 4 Outdoor Learning group had a very special guest this week… the one and only Lord Monito Banana The Third!
The children were challenged with the task of building him a shelter and resting place for when he goes on his weekend camping trips in the woods. He was able to experience tipi-like shelters, relaxing cushions made of leaves and even a throne, all of which he was delighted with!