Roald Dahl Day fun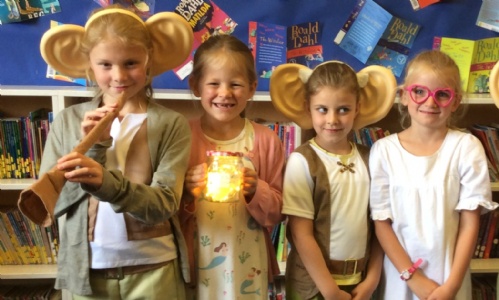 Year 3 had a great time celebrating Roald Dahl Day on 13th September.
We all dressed up as one of our favourite characters from a Roald Dahl story and ironically Mrs Hamilton-Smith went as the BFG!
We read about his life before becoming an author and Mrs Hamilton-Smith told the girls that he actually went to her prep school in Llandaff, Cardiff.
We also started to read the Twits as a class and then designed a beard for Mr Twit, full of disgusting bits of left over, rotten, mouldy food!
We did a Roald Dahl Quizz and were all given a certificate and a bookmark for taking part. We raised over £40 for the Roald Dahl children's charity too.