Welcome Quincy!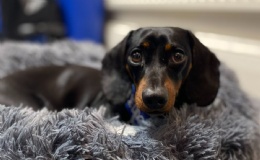 Meet Quincy the therapy dog. He is the latest team member to join our fantastic SEN department!
Quincy has been completing Gold Kennel Club training and is super friendly.

Today is his first day at Rupert House and he has been busy acclimatising himself to the school. He will be ready to meet the children properly next week.

We cannot wait!