Time for Tea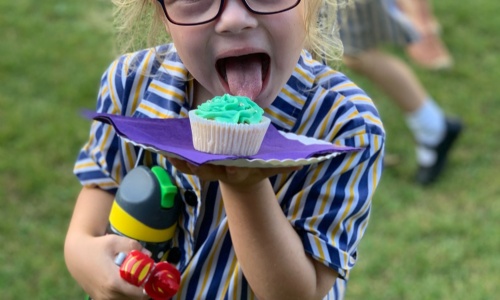 It was lovely to be able to welcome families back into school this afternoon for our Macmillan Coffee Afternoon, organised by the Friends of Rupert House.
Parents, children and staff enjoyed catching up over tea & cake in the sunshine on the school lawn.
Thank you to those that baked, to those that volunteered to serve and to everyone that came along. Your generous donations raised over £840 for Macmillan Cancer Support.