The Great Carrot Car Challenge!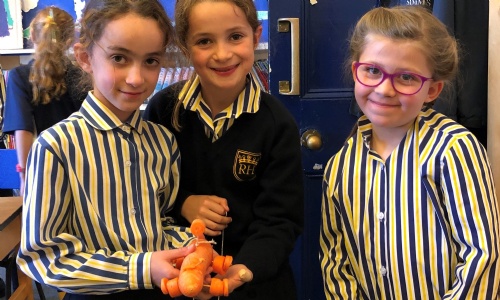 In PSHE lessons, Year 3 have been learning about the value of respecting each other and working together. Groups of 3 children were each given two carrots, some toothpicks and a knife, and they were given the challenge of making a car that would roll along on its wheels.
This required good team work, excellent communication and a good deal of patience! The winners of the Carrot Car Challenge were Team Zara, Molly and Georgie; all four wheels on their car rotated and worked properly, and they had made some impressive design modifications. Well done girls!
Susie Newman