Presenting... Peter Pan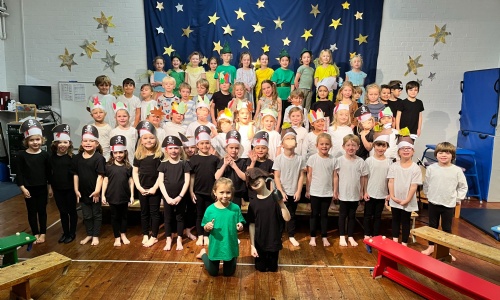 The Year 1 and 2 children performed with great verve on Wednesday and Thursday this week as they presented their rendition of Peter Pan.
What a festive treat it was with something for everyone – terrifying pirates; twinkly fairies; some rather bemused looking lost boys; and some fantastic leads in Peter; Wendy, John and Michael; Tinkerbell; Nana the Dog; Tiger Lily and, of course, a very hungry and persistent crocodile. Many thanks to all the parents and staff who made the costumes. Everyone remembered their lines and sang with great gusto and should, rightfully, be extremely proud of themselves.