A week of sport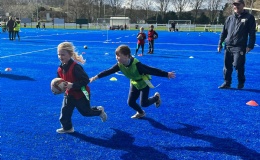 This has been a busy week for sport at Rupert House!
On Tuesday, Mr McArthur organised a fantastic afternoon of Rugby for our Year 2 children. We were also joined by pupils from Trinity and Sacred Heart. They were led on a carousel of rugby activities to develop a range of skills by some great coaches, including Archie McArthur (his son) who is currently playing for Gloucester and the England U20 team. It turned out to be a super afternoon with the children making new friends and enjoying a lovely snack at the end.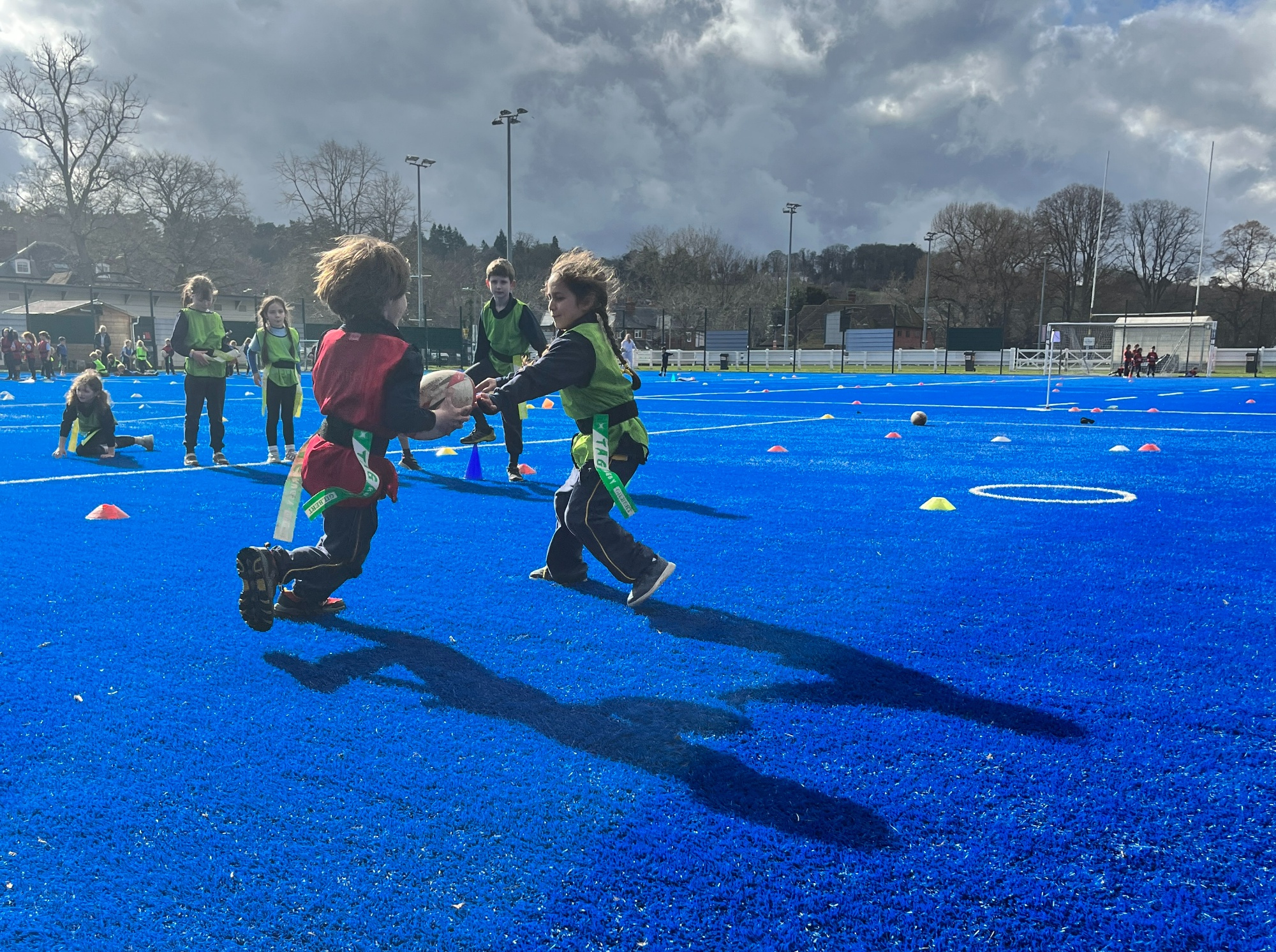 Also on Tuesday, our Senior Gymnastics Club performed their display to the whole school in the morning, and again to their parents in the evening. It was a brilliant show of skill, agility, flexibility, strength, poise and teamwork. In a change up from previous years, the whole group performed two routines all together, one with ribbons, a strip mat sequence, two vaulting sections and finished with a crowd favourite – the fabulous flying fitness wheel routine – all to the backdrop of some great music. Well done to all the children who performed and committed to two terms of training, and to both Miss Gibbon and Miss Findlay for all your hard work to put it all together.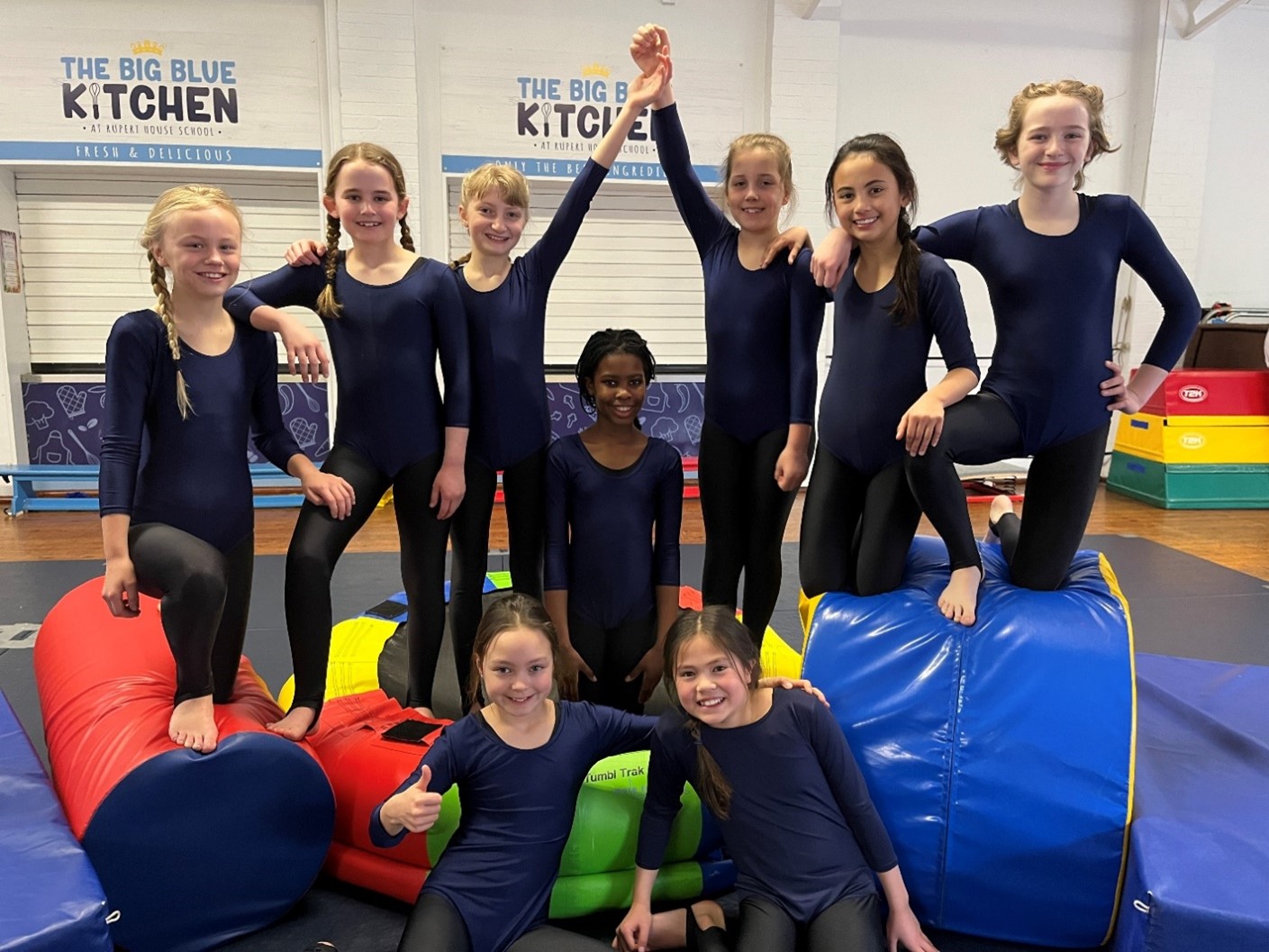 On Thursday we were finally able to host our Annual Y2 Football Festival, having postponed two weeks ago. We were visited by seven local schools, with over 200 children playing in a football friendly festival. From the feedback we have received, and the smiles on many children's faces, it was a huge success, despite the weather trying to put a dampener on proceedings. Well done to Whitchurch who won both the A and B pool play-off matches. Our children had a super afternoon, and I hear the jam doughnut was a real highlight. Thanks to everyone who helped to put this event on, and to the parents who came to watch, and a special thank you to Miss Findlay for organising and running the day so efficiently.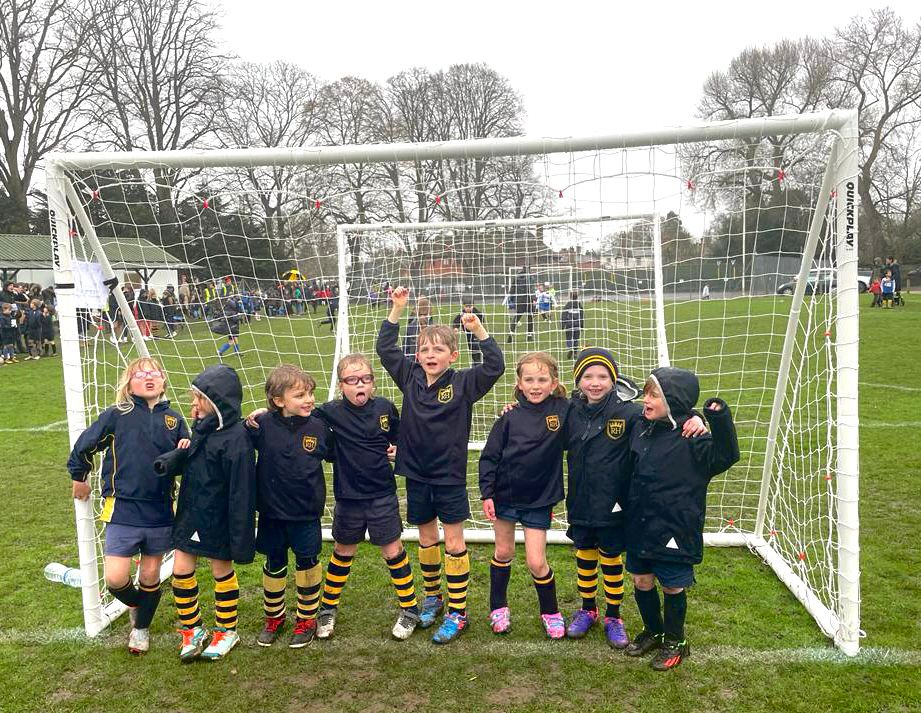 Also on Thursday, our U9 cross country team went to Horspath Athletics & Sports Ground in Oxford to take part in the Oxfordshire Schools Cross Country Final, having qualified earlier in the term. The girls did really well, despite the strong winds and very boggy conditions. Jemima crossed the line first, closely followed by Eloise who came in 7th. The others were not far behind, and as a result, the team came first place overall. Well done girls!