Rupert House is...pioneering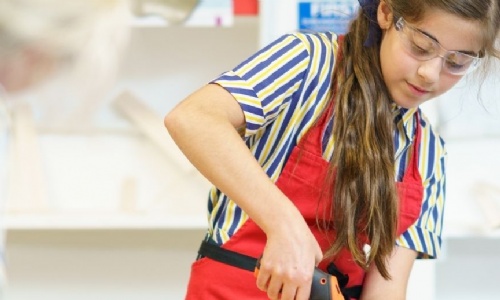 Right from the outset, children at Rupert House are instilled with a pioneering spirit, embracing their natural sense of curiosity and adventure.
In Early Years, our children regularly attend our dedicated Forest school area; and from Year 1 through to Year 6, our children take part in outdoor learning. These outlets provide a safe environment for our pupils to explore in, and learn about, the nature around them.
Academically, through Growth Mindset, our children flourish, confident in the belief that even if they can't do something yet, with perseverance and the right tutelage, they soon will be able to. This is underpinned by our ethos that each child is an individual and that a one size fits all approach simply doesn't work when it comes to educating our young.
The Rupert House community is made up of strong relationships between, staff, pupils and parents and, as a school, we are always looking for opportunities to further embrace the wider Henley community. Over the past year we have formed collaborations with a number of local sporting clubs and facilities, enabling our pupils to not only benefit from having access to the skilled, expert teaching staff at Rupert House, but also from specialist coaches in sports including rugby, cricket and gymnastics. We have plans to build on this concept further, enabling children from across Henley to come together, creating new experiences and widening possibilities.
And, at a time when many other schools were struggling to get to grips with the pandemic, our rapid response to the Covid outbreak, which earned us the position of Finalist in the Independent
Schools Award for Outstanding Response to Covid, saw Rupert House children gravitating seamlessly into a virtual environment with full curriculum provision across the school.