Rupert House is...nurturing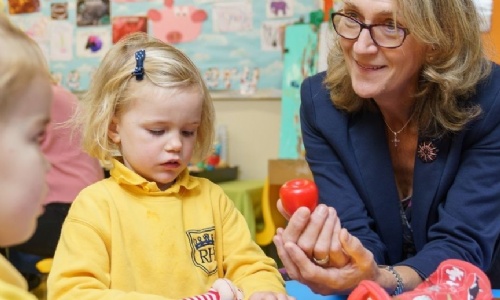 Fundamental to our ethos at Rupert House is the belief that if a child is well supported and happy, the rest will follow.
Pastoral Care is at the heart of everything we do - our Staff take time to listen to pupils and to each other, and the whole team works together to ensure the physical and emotional welfare of its pupils and to create an environment which can help pupils to flourish.
Self-esteem, self-knowledge and self-confidence are developed, along with good communication skills and the ability to nurture respectful relationships, through PSHE. Our children are safe, happy and involved, and this enables them to perform to their full potential.
All children have access to Winnie the Owl, enabling them to come and chat to any one of our many Mental Health First Aiders, who they can seek out at any time should they feel a little anxious, upset or concerned. Our school counsellor is also available for any children who feel they may need additional support.
Our dedicated Learning Support team work tirelessly with children, parents and staff, to ensure that children of all abilities and those with varying learning requirements, are sufficiently supported in all environments within the school.