9th September 2022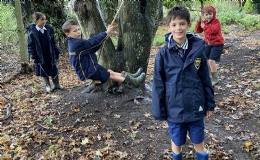 We were deeply saddened to hear of the news of the Queen's passing yesterday afternoon. Elizabeth II was a wonderful example of servitude, compassion and kindness for us all and her loss leaves a profound and significant void which is being mourned the world over.
As a community, we came together this morning in a special assembly. The time included a period of reflection as we heard some beautiful music played by Mrs Pedley and we then sang the National Anthem. The assembly finished with prayers for the Queen, the Royal Family and for all those grieving her loss around the world.
In the Monday assemblies over the coming weeks, the children will be learning about the ways in which the Queen lived out the Rupert House values of courage, creativity, respect and resilience, all of which are underpinned by kindness. We are planning to continue with all events over the next couple of weeks as things stand, and we will mark the passing of the Queen as appropriate at each one. We will wait for further Royal communications which may affect our plans and regular provision and we will inform you at the earliest opportunity of any necessary changes. Father Jeremy has asked me to share with you that a book of condolences has been opened at St Mary's Church for people to add to if they wish.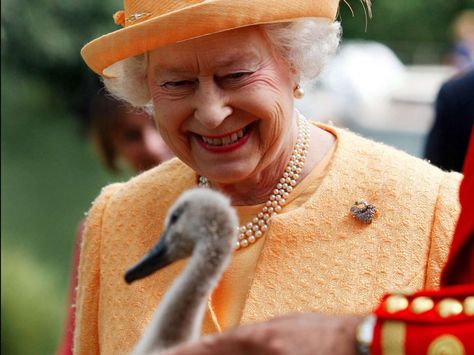 I hope your children have settled in smoothly this week after a glorious summer. It was lovely to also welcome the 39 new children to the school this term in our first Assembly on Tuesday morning. I spoke about having courage and the importance of needing to be brave, in order to make the best of new opportunities. Returning to school has been an adjustment for us all, and not least with the sudden onset of the autumnal weather.
As we start a new term, I have been thinking about the children who left us at the end of last academic year and who this week have been making fresh starts at their senior schools. They did incredibly well in achieving places at their first choices of schools, also achieving 15 scholarships and awards between them. The most important thing though was their leaving us with confidence and a sense of purpose, as kind, well-adjusted young people. We wish them all the very best and look forward to hearing about all their future successes.
Future Schools Fair - Tuesday 13th September 6-8pm
We do hope that you will be keen to attend the above event, whatever age your children currently are, which we are hosting in the Hall. A wide range of schools who we feed will be in attendance and you will have the opportunity to learn more about them by speaking with representatives of each of the exhibitors. To find out more about the event and to book your place, please see below.
New and Current Parent Drinks - Thursday 22nd September 7.30-9pm
Please do join us for the above event, which will also be taking place in the Hall. You will also hear from the Sports Department about the new whole-school 'Move to Think' initiative, which we successfully trialled last term and which commences next week. We ask that you please fill in this short form to confirm your attendance.
Second-Hand Uniform
Many thanks to the Friends who ran the Uniform Sale this week and to the parents who supported it. The sale raised a tremendous £930.
Snacks
Historically, the children have been encouraged to bring in snacks from home to consume after particular events during the school day, such as swimming or games sessions. We will be providing snacks going forward for the children and we ask that you do not give the children anything in addition.
Artwork
Thank you to Matilda Lait for her lovely new design for the weekly newsletter header which you can see above. There is still time for your children to send in Rupert House themed artwork for the office walls. Please hand it in to the office by Friday next week.
Finally, our thoughts and prayers are with the Royal Family today and over the weekend as they come to terms with their loss.
With best wishes,
Nick Armitage